Hello Webcoupers Fam!
The weekend is upon us, and even as much as we would love to sleep and catch up on our favourite TV shows, it is also a good time to attend events that can improve our skills and help us build meaningful relationships.
Here are some events we think would benefit you.
Hackaday Hardware Lagos
Hackaday Hardware Lagos is a quarterly meetup of makers, students and entrepreneurs in the hardware space. The next edition promises to be highly informative as experts would be leading sessions on: Seeking Funding, Virtual Reality of BOP, and Developing Niche Markets.
Date: Saturday 29th October, 2016
Time: 2 PM
Venue: Webcoupers Office – First floor, 34, McNeil Road, off Montogomery Road, Sabo Bus stop, Yaba, Lagos.
****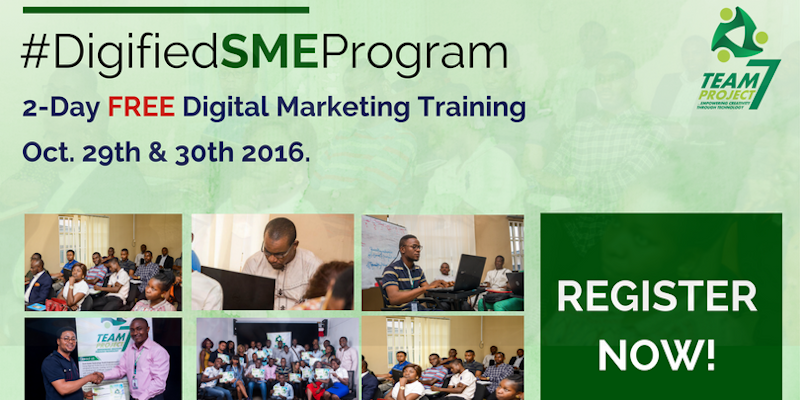 The Digified S.M.E Program is a development certificate course targeted at Small and Medium Scale Entrepreneurs, Self-Employed Individuals, Working Professionals, Professional Artisans, Freelancers and Business Owners widely aimed at equipping them with useful technological and e-Business knowledge that will improve their business, employability and productivity in the work and business place.
Date: Saturday, October 29th, 2016 – Sunday, October 30th, 2016
Time: 10:00 AM – 5:00 PM WAT
Venue: 12 Osho Street, Opebi Road, Ikeja, Lagos
____________________________________________________________________________________________________________________________
Have a lovely weekend!